Welcome to
Sacred Heart Catholic Community
50 Mohican Street
Lake George, NY 12845
(518) 668-2046

Pastor: Rev. Thomas F. Berardi
Rev. Nellis Tremblay, Retired
Deacon:Rev. Mr. Frank Herlihy Deacon: Ryan McNaulty
Our Mission Statement...
"As members of God's family...we are called to love and serve one another in the example of Jesus Christ"

Mass Schedule
Sacred Heart Church
Saturday 4pm
(sacrament of Reconciliation, Saturday 3:00 - 3:30 pm
Summer schedule begins with Memorial Day and ends w Columbus Day weekend
Sunday: 8am
Sunday: 10am
Annual Craft Fair...
this Saturday, Oct. 10th, 9am - 4pm
featuring over 20 vendors selling
beautiful handcrafted items!
Pumpkins for sale, a Used Book room, homemade- fresh baked Apple Pies for Sale, Jack's Famous Chili and our 'Take a Chance' Raffle Room!
in our Parish Center!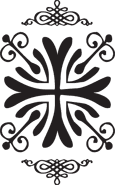 Daily Mass at Sacred Heart: Monday - Wednesday - Friday 8am
Adoration of the Blessed Sacrament - Wednesdays, 8:30am - 9pm
All are welcome....


Cluster Mass Schedule:
St. Cecilia's Church - Warrensburg: Saturday 4:30pm & Sunday 10am
Blessed Sacrament Church - Bolton Landing: Saturday 5pm & Sunday: 9am & 10:30am